Rising Sun Farm Resources
Utilize our resource page to find valuable tips and information about Border Collies, Australian Shepherds, and Bengals cats. Feel free to search the pages provided for tips about health, buying, raising and showing your animals. We provided helpful links to the major association and clubs for the respective animals we breed to allow for access about breed standards and other interesting tips. We also included link to other renowned breeders where you can also find loads of useful information about these magnificent animals. Feel free to contact us with any questions you may have about any of the animals we breed.
Border Collie Information/Links
Bengal Cats Information/Links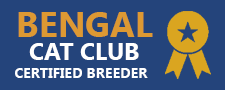 The International Cat Association TICA
For Member Online Litter Registration, Individual Registration, and more: TICA TDS
The American Cat Fanciers Association ACFA
"This cattery has NOT been inspected by and is not endorsed by The International Cat Association, Inc."
UC Davis Veterinary Genetics Laboratory: Feline Tests
Coat Color
PK-Deficiency
Parentage
Bengal Parasite Protocol:
Austrailian Shepherds Information/Links